FAQ/ Validation of DioVISTA¶
What kind of tests are being conducted on the reproducibility and validity of flood calculation results? Please tell us what was done and how.
response¶
The validity of flooding is compared with other companies' analysis cases and with past flood damage.
Some of the latter has been disclosed. (Reference 43: Verification of Accuracy of Flood Simulation by Asuwa River Flood Case in 2004).
Reenactment of the Kinugawa flooding (2015)¶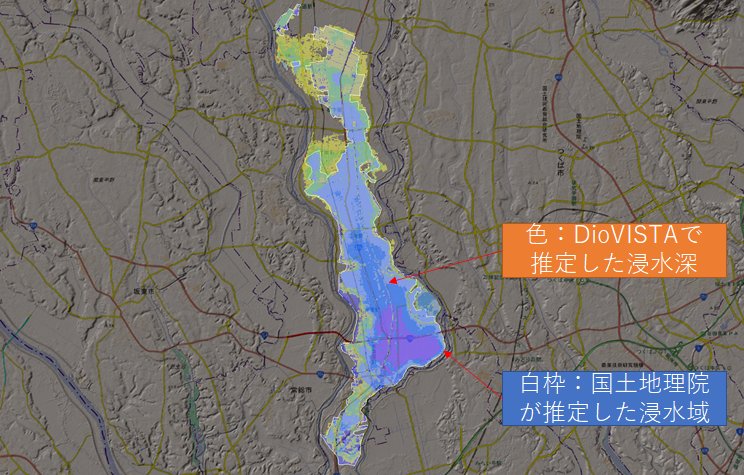 data: Geospatial Information Authority of Japan, estimated inundation area in Joso area, Ibaraki Prefecture due to heavy rains in Kanto and Tohoku in September 2015 (as of 13:00 on September 11, 2015). URL.
Reconstruction of the Mabi Town flood disaster (2018)¶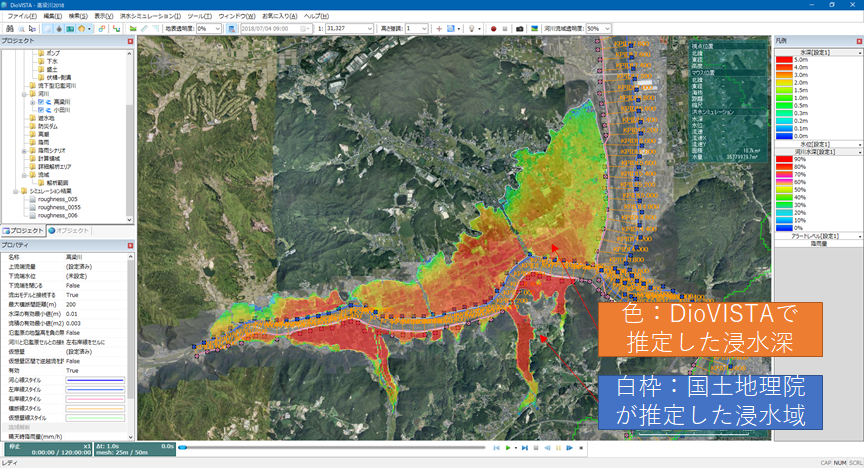 data: Geospatial Information Authority of Japan, Changes in estimated inundation extent of Mabi-cho, Kurashiki City, Okayama Prefecture due to heavy rains in July 30, Geospatial Information Authority of Japan Technical Data D1-No.940, 2018. URL
Recreation of the Chikuma River flood (2019)¶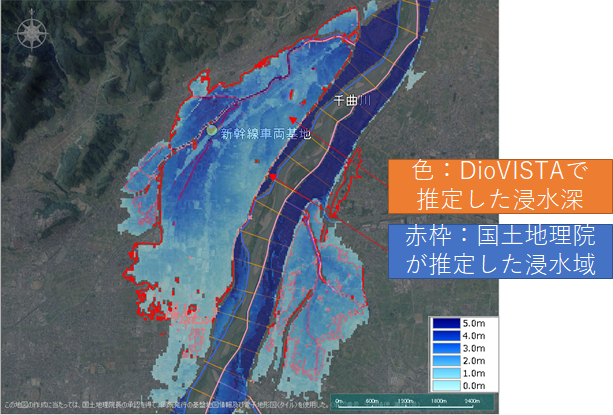 data: Geospatial Information Authority of Japan, [Provisional] Flash Report Estimated inundation due to heavy rain associated with Typhoon No. 19 in the first year of Reiwa (Chikuma River index map), created at 16:00 on October 15, 2019. URL
Reconstruction of the Kuma River flood (2020)¶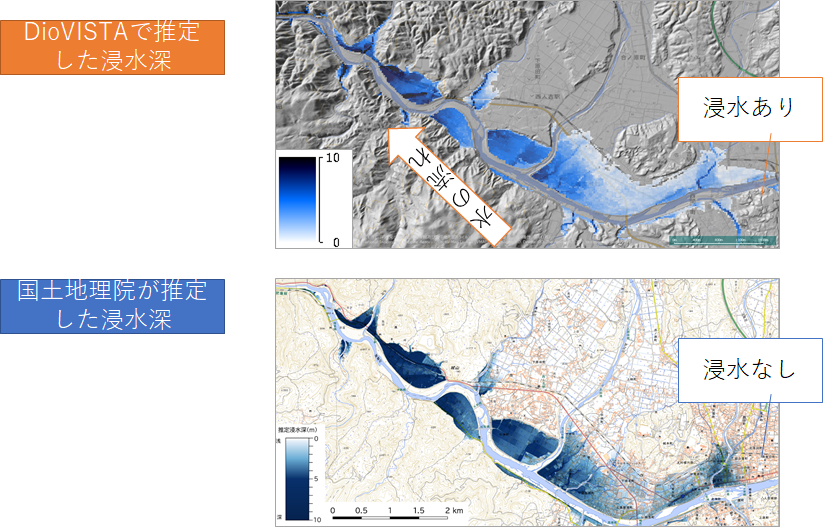 data: Geospatial Information Authority of Japan, Estimated inundation due to heavy rain from July 3, Reiwa 2, Kuma River Basin Kuma River 5, created at 8 p.m. on July 4, 2020. URL
---
Last update: 2023-03-17